The Sai Eternal Foundation is a non – political, non- profit, but self-sustainable organization. The Company does not accept any kind of donation/grants from any public or private source. In view of this dedicated philosophy, it is essential to undertake revenue generation activities. Our in-house design cell is one of our greatest strengths, providing design and consultancy services for further construction supervision, operational execution, innovation, and continual improvement during execution. Design and construction are main sources of revenue generation. Sai Eternal Foundation constructs small hydropower projects, bridges, tunnels, buildings, slope stabilisation works, and bulk water supply schemes, among other things.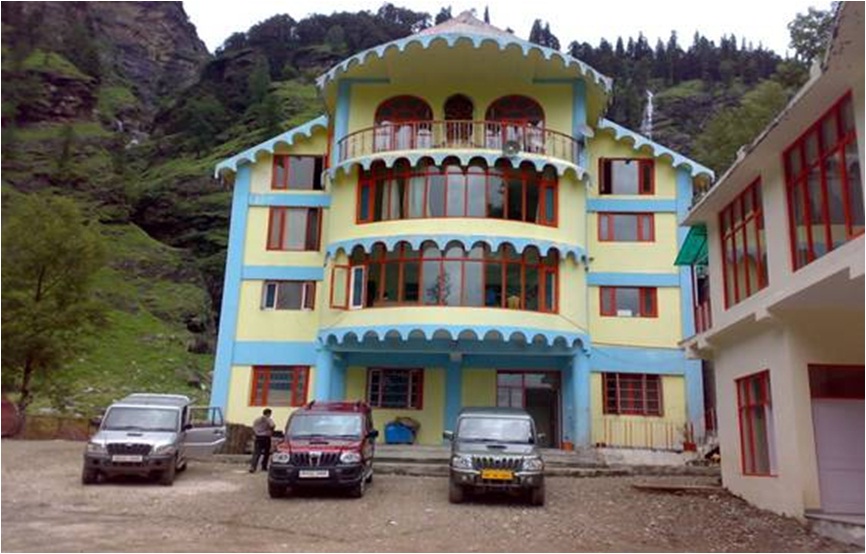 It was accordingly decided to undertake design and construction activities, especially in the field of Civil, Electrical and Mechanical Engineering not only to create resources but also to generate employment to unemployed youth. The Company is undertaking design and construction activities by way of tendering. It is ensuring healthy competition in the tendering to save state exchequer. The Company is working in the Hydro Power Sector. It is undertaking implementation of such projects from water to wire i.e. concept to commissioning. The Company has already implemented a number of Hydro Power Projects in difficult areas of Himachal Pradesh. The Company has established some Hydro Electric Power Projects independently or in Joint Venture with some associates. It has benchmarks for implementing and construction of projects in remote areas in a time- bound manner.The Company has successfully completed the construction work of more than 23 Hydro Electric Projects ranging between 100 KW to 24 MW which have an aggregate capacity of more than 150 MW.
The Company has demonstrated low-cost housing technologies in various parts of District Mandi, Bilaspur and Spiti valley. In this context the Company was also identified as one of the centers of HUDCO for propagating building technology. It has also provided Mud Block and Concrete Block making Machines to rural populations and has demonstrated low-cost housing technology to the people of Kinnaur, Bilaspur and Mandi districts to encourage people for constructing houses at extremely economic costs. The Company plans to work in this field to mitigate the housing crisis. In Shimla there is shortage of housing in Economically Weaker Section (EWS), Low Income Group (LIG), Medium Income Group (MIG) and other categories. The shortage is increasing every year. The Company intends to provide housing to the people at very reasonable rates.
Currently, we are working on a project for the Govt. of Himachal Pradesh on Design Build Operate (DBO) mode (10 years) for Design, Construction, Operations and Maintenance of Bulk Water Supply Shimla from River Sutlej.
Experience of SAI Eternal Foundation & Its Subsidiaries
Note: Organisation have constructed about 40 kms tunnels in the himalayan geology
Organisation have successfully commissioned about 17 kms penstock at various Hydro Electric Projects
List of commissioned Small, Mini & Micro Hydro Electric Projects(HEP) by the foundation & its associates
Approx installed capacity till date : 150 MW
LIST OF COMPLETED DESIGN AND CONSULTANCY WORKS OF HYDRO ELECTRIC PROJECTS
Provided design & consultancy services for over 60 hydro electric projects having an aggregate capacity of more than 300 MW